A meeting place where education, innovation and research supply industry with new solutions
Go to the main title
Contact
Contacting us
ASSAR Industrial Innovation Arena is part of Science Park Skövde and is situated in the centre of Skövde, close to Skövde Travel Center. Balthazar Science Center, Café Kretsloppet and Material Connexion Skövde are also to be found in the same building.
Social media and press:
Contacts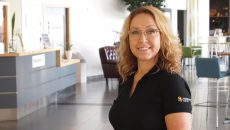 Malin Lundberg
Part Project Leader
0702 – 42 87 39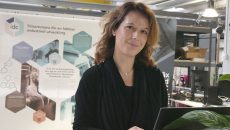 Caroline Johansson Thim
ASSAR Lab
0500 – 50 25 23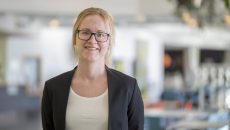 Anna Syberfeldt
Head of Research
0500 – 44 85 77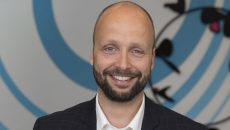 Mattias Strand
Part Project Leader
0500-44 83 20
Finding us
Will you be arriving by bus or train?
In which case, you have a five-minute walk to ASSAR from Skövde Travel Center. To get to ASSAR, the easiest way is to use the pedestrian underpass toward Boulognerskogen (the Boulogner Woods), passing SJ's parking lot and then crossing Kavelbrovägen.
Our address is: Kavelbrovägen 2B, 541 36 Skövde.
Parking
Opposite ASSAR's premises, on the other side of Kavelbrovägen, there is SJ's parking lot. Handicap-friendly parking is available outside ASSAR.
In the area
Material Connexion Skövde
One of the world's material libraries is situated in Skövde. The others are in New York, Bangkok, Peking, Daegu, Istanbul, Cologne, Milan, Seoul and Shanghai.
Balthazar Science Center
At Balthazar the whole family can experience and explore science and technology, test interactive models and experiments, build, create and use their creativity. There is something for everybody.
In the area
Food and beverages
In the Café Kretsloppet, home-made cakes and biscuits and beverages suitable for a coffee or tea break are available but also light meals are served. There is also alternative food for those suffering from allergies or gluten and lactose intolerance.
Time to spare?
In ASSAR's premises, you can sit down and work for a while either before or after a meeting with us.
Welcome.