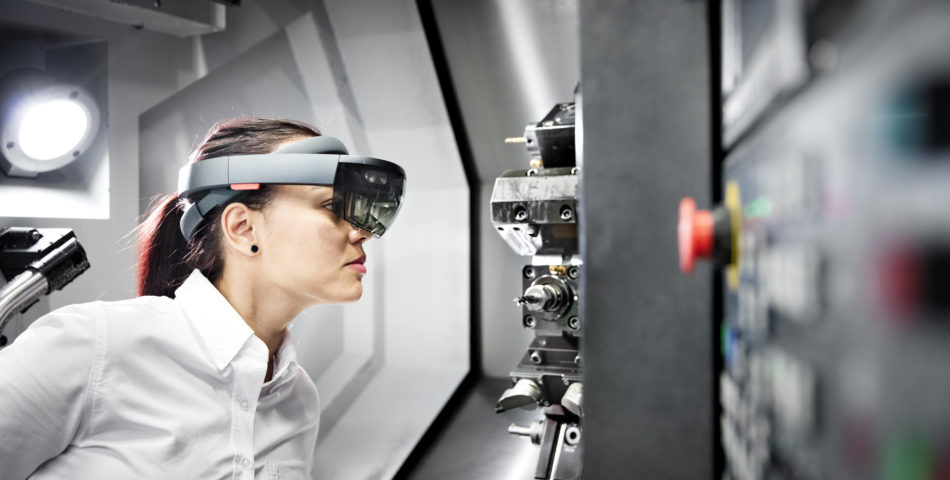 A meeting place for manufacturing of the future
ASSAR Industrial Innovation Arena is an integrated innovation environment which opens Skövde in 2018. The initiators of this venture are the University of Skövde, Gothia Innovation AB, the Volvo Group, the Volvo Car Corporation, and the Industrial Development Center West Sweden AB.
A development center for knowledge-based manufacturing
ASSAR Industrial Innovation Arena will be a platform for the exchange of knowledge with national and international companies, knowledge nodes, and institutes. The aim of this venture is to establish a world-leading physical and virtual development environment for research, technology development, innovation, and education in Skövde.
This environment will have its focus on the development of production, production methods, and production technology as well as bear the stamp of diversity and equality—a meeting place where sustainable manufacturing will be created together. The name ASSAR is a historical tribute to the initiator of the Volvo companies, Assar Gabrielsson, but also a name which is looking to the future with the meaning "the one who gives answers."
"In the Volvo Group's efforts for collective process development, collaboration between academia, institutions, and other companies is a key factor. This will also be a decisive step in the coworkers' development and in inviting external competence," says Johan Ottosson, Director Manufacturing Engineering, Powertrain Production.
"Innovations and the access to competence are required in sustainable manufacturing. In collaboration between industry and academia, we are carrying out world-leading research where the results are strongly beneficial for manufacturing and contribute to strengthening the international competitiveness of the industry. The research results also permeate an integrated chain of education values where we together create access to manufacturing-relevant competence. Together we will meet the global challenges of manufacturing," says Mattias Strand, Head of School of Engineering Science at the University of Skövde.
"To be able to gather engineers who are working on method development for production within the framework of ASSAR has a great potential. Studies show that cluster formation, where knowledge breeds knowledge, is very positive for development and innovation. ASSAR Industrial Innovation Arena opens doors between Volvo Cars Engine, Volvo Powertrain, the University of Skövde, and IDC as well as other actors who will push forward and help us for the future. I'm very much looking forward to this initiative now beginning to be implemented," says Oskar Falk, Vice President of Volvo Car Engine.
"The innovation environment will partly be a meeting place for the activities of these actors and partly a physical environment for coproduction and development of both new and established companies," says Patric Eriksson, CEO of Gothia Innovation.
"The manufacturing industry in Sweden faces a large number of challenges, something which clearly also becomes evident in the strategy for new industrialization that the government has proposed. Through this mutual effort, we can accept these challenges and turn them into possibilities and increased competitiveness. Long-term competence provision is one of those challenges we're addressing through this new environment," says Thomas Nilsson, CEO of IDC West Sweden AB.
Where will this new environment be located?
ASSAR Industrial Innovation Arena is an extension of Gothia Science Park and will be located in the downtown area of Skövde, near Skövde Resecentrum[1], in the so called U-Hall. This building today houses Balthazar Science Center which will remain there. In the first stage, the ASSAR Industrial Innovation Arena's space will cover about 3,500 square meters and be opened in 2017.
[1] railroad station and bus terminal