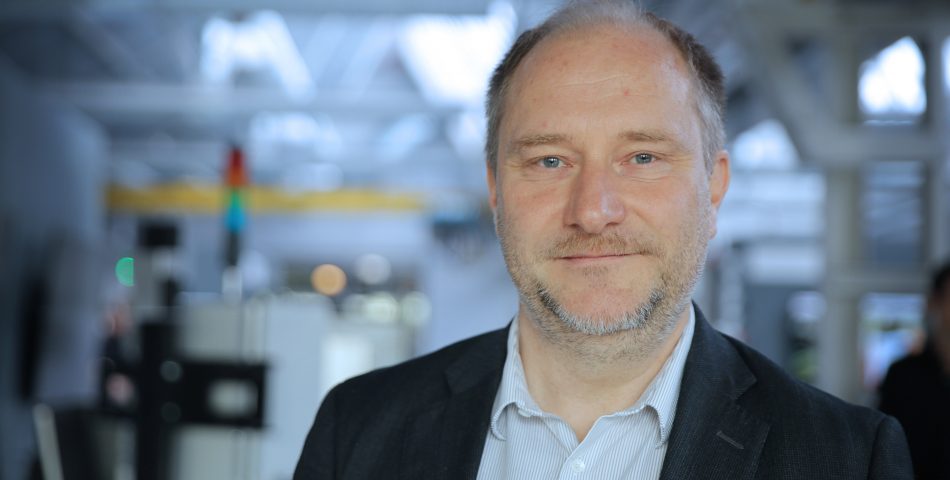 Innovation project prepares industry for future solutions
Technological change is happening very rapidly and this is noticeable within industrial production. This demands quick solutions that meet the demands of society in terms of the environment and sustainability. With the help of a new innovation project that the University of Skövde has received funds for, new products are being tested in an environment with quick development methods. This will mean that several Swedish industrial companies will be ready for and be able to benefit from changes in the market.
New innovation project
The new two-year innovation project is called 'The next generation's driveline production' and is led by the University of Skövde with support from eight collaborating partners. The entire project budget is SEK 19 million, of which Vinnova is funding 9.5 million. Leif Pehrsson, project leader and senior lecturer at the University of Skövde is full of expectation.
"I am very excited and I think I am also speaking for all those involved in the project. We are eager to start".
Electric-driven vehicles in focus
To start with the project will focus on production connected to electric-driven vehicles.
"It is quite possible, even probable, that we are getting close to a technological shift from combustion engines to electric drivelines. This will demand considerable work within the Swedish car industry, including being prepared to convert production to other products than those manufactured today. Our agile development methods, which we will be using in the project, will enable the industry to quickly produce new products when the market demands it" Leif Pehrsson continues.
Innovation that leads to more jobs
By combining various perspectives and techniques, the project will generate innovative solutions. In ASSAR Innovation Arena various different stakeholders – academy, industry and collaborators – will be able to meet to test and develop. At the University of Skövde, digitalization for sustainable development is a special focus area and the university was also recently awarded funds for a new research profile (Virtual factories and knowledge-driven optimization). This means that Skövde is increasingly becoming an important node for the industry of the future.
"We want to strengthen the innovation capacity in the country. Historically, there are a few examples of Swedish industrial companies that have missed the shift in technology and have gone under. Through this project, we will strengthen the competence of companies within the next generation of industrial production that in the long run can lead to more jobs" Leif Pehrsson says.