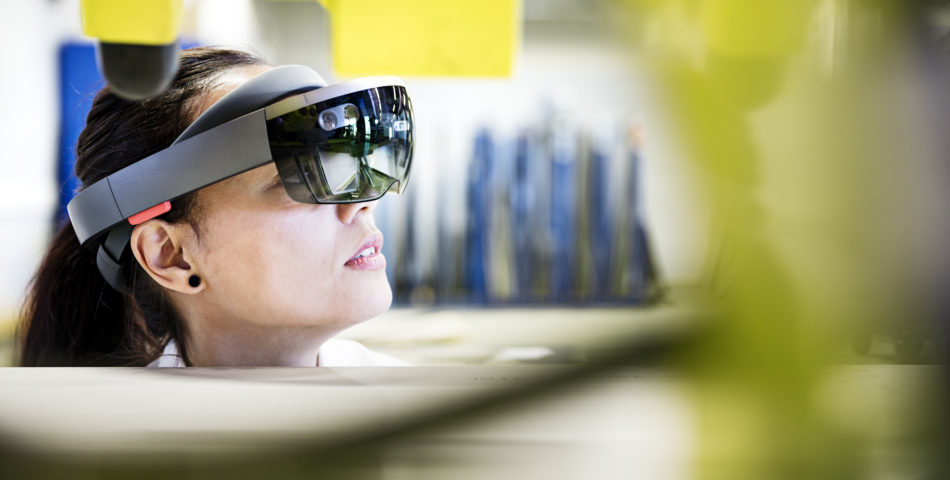 Forskningstemadag: Få en glimt av morgondagens industri
OBS! Denna temadag är helt på engelska.
Get a glimpse into the industry of the future: Are you curious of how the industry will look like in the future? On December 18th we invite you to take a peek at the latest research conducted at the University of Skövde. Several research projects are represented this day. Discuss about human-robot collaboration, virtual ergonomics, knowledge-driven optimization and how a company can optimize its production systems. Get a first look at the latest demonstrators. Welcome to the future industry of Sweden.
A Synergistic Research Presentation & Demonstration Day at ASSAR Industrial Innovation Arena on December 18th 8:30-15:00.
Program
8:30 – 9:00 Coffee
9:00 – 9:15 Welcome and Introduction
9:15 – 9:45 Multi-disciplinary simulations and meta-modeling based optimization for machining processes/stations
9:45 – 10:15 Energy and Cycle Time Optimization of Robotic Cells using Virtual Commissioning Tools
10:15 – 10:30 Break
10:30 – 10:50 Virtual Ergonomics – Simulation-Based Assessment and Optimization
10:50 – 11:20 Combining Human-Robot Collaboration Simulation and Load Balancing
11:20 – 11:40 Knowledge-Driven Optimization
11:40 – 12:00 Managing Knowledge Extracted from Virtual Factories with a Provenance Ontology
12:00 – 13:00 "Jullunch" at ASSAR
13:00 – 15:00 Presentations of new demonstrators, particularly an EU-funded assembly cell with Human-Robot Collaboration.
The day is organized partly for the final workshop of the KK-funded Synergy-KDDS* project, but also for showing some new progresses of other KK/EU-funded projects like VF-KDO, MOSIM, SVE, ManuWork that University of Skövde is running together with various industrial partners. As the day is near Christmas, a light Swedish "jullunch" will be served during the lunch time. After lunch we will walk around in groups to check different demonstrators and talk to each other.
Register
Please send an e-mail to Research Officer, Rena Ahmad, before 13 December 2019.
Questions?
Contact Amos Ng.
*KDDS – Knowledge-Driven Decision Support, VF-KDO – Virtual Factories with Knowledge-Driven Optimization, MOSIM – End-to-end Digital Integration based on Modular Simulation of Natural Human Motions, SVE – Synergi Virtual Ergonomics