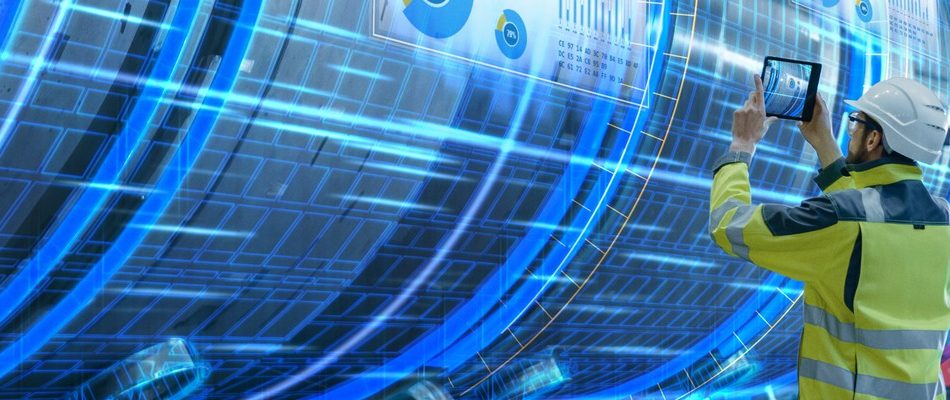 Inspiring research conference in Future manufacturing systems
Welcome to a day full of inspiring presentations of the absolute front-end research in Virtual Engineering. This conference is all in English.
Date and time: September 21st at 9:30 – 15:00
Place: ASSAR Industrial Innovation Arena (how to get there)
Register here before Sep. 14th.
About
We'll bring you into the future of manufacturing systems. A world of digitalized and optimized production, predictive maintenance with the support of IoT and Digital Twins and when virtual reality is used in human-robot collaboration, and much more.
This day is hosted by the research profile VF-KDO whose goal is to deliver radical innovations in manufacturing research, essential to design and operate next-generation manufacturing systems. So, you can rest assure you will leave this event filled with many new thoughts and ideas.
Preliminary agenda – of course making room for research breakthrough
09:30 – 09:50 Introduction, overview and VF-KDO mid-term summary, incl. coffee and sandwich
09:50 – 10:20 Optimization and knowledge discovery 10:20 – 10:50 Platform for integrated manufacturing & Industry 4.0
10:20 – 10:50 Platform for integrated manufacturing & Industry 4.0
10:50 – 11:10 Interactive visualization
11:10 – 11:30 Simulation-based decision support
11:30 – 12:00 Virtual ergonomics
12:00 – 12:30 Lunch
12:30 – 13:15 Lab tour and robot demo
13:15 – 14:00 Industrial applications of MOO (guest talk from professor Kalyanmoy Deb, Michigan State University)
14:00 – 14:20 Courses for professionals – WISER (the content of the courses is based on research conducted in VF-KDO) 14:20 – 14:50 Panel discussion
14:50 – 15:00 Summary and information of what will happen next, incl. cake to celebrate the VF-KDO half-time milestone.
---
Initiativtagare till ASSAR är Högskolan i Skövde, IDC West Sweden AB, Science Park Skövde AB, Volvo Car Corporation och Volvokoncernen.